C.H.I. Flush Carriage House Door Installation in Panama City, FL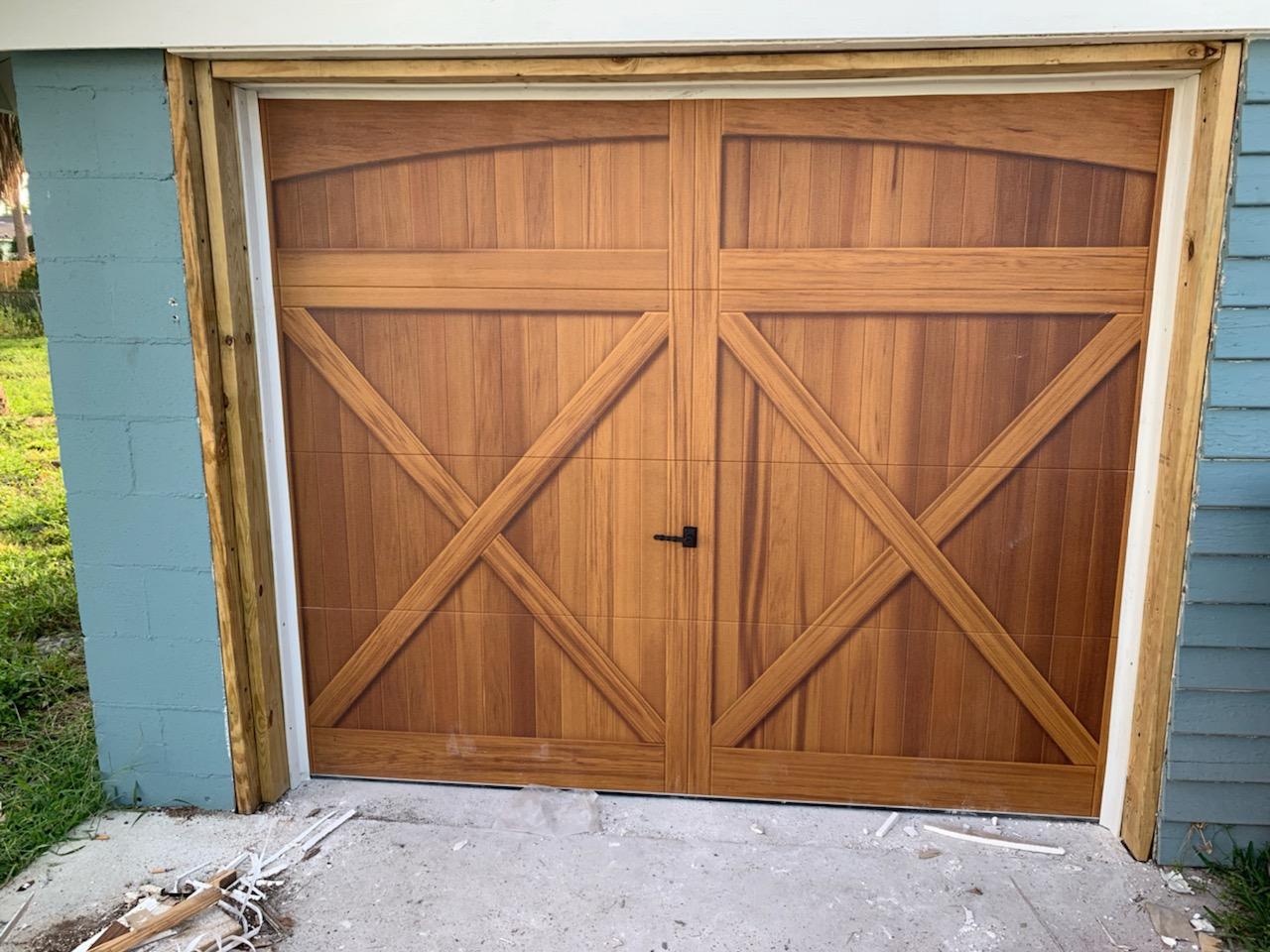 Our customer contacted us wanting a carriage house door without the high cost of a true overlay carriage house door. We offered a solution, a flush door with the digitally imaged overlay design. The C.H.I. model 5217 Flush Carriage House delivers the image of a Carriage House Overlay garage door on a completely flat surface. The Flush door offers 15 different designs, 13 colors including the Accents Woodtones and a variety of other options.
Accents Woodtones are the most advanced, highest resolution finishes available. Accents Woodtones accurately portray a non-repeating wood grain to achieve the warmth, appeal, and beauty of a handcrafted wood garage door while providing the strength and durability of steel. C.H.I. Overhead Door accomplishes this look by using High-resolution digital scanning capturing each detail of the wood and allows the design engineers to digitally construct each door board-by-board. This craftsmanship provides a non-repeating grain pattern that reflects the true color and appeal of real wood. In order to ensure the classic woodtone appearance for the life of your door, the finished product is treated with an industry leading UV topcoat, providing years of protection from the natural elements.
Whether you require no insulation or a high insulation value, another feature of the Flush Door is the insulation options of no insulation and insulation of R-7.94. R-10.29 and R-17.54.
Along the Gulf Coast, we require doors that can withstand Hurricanes and the Flush door offers wind loaded options that meet Florida approval codes. Our customer is thrilled with her new door. She got the look of a high end Overlay Carriage House Door without the high end price!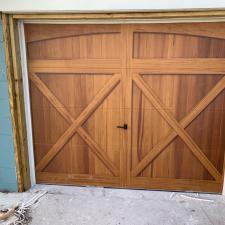 Products Used:
C.H.I Overhead Door
If you're looking for C.H.I. Carriage House garage door installation in Panama City, FL, call American Garage Door today at 850-478-7000 or complete our online request form.