Hurricane Roll Down Shutters in Pensacola, FL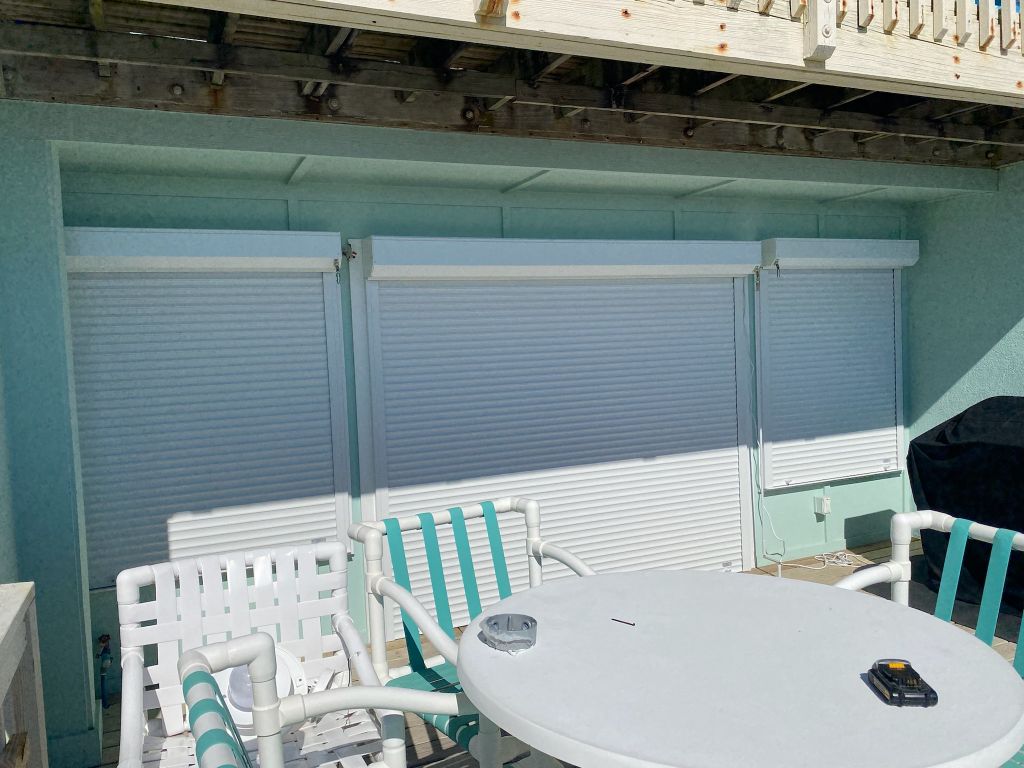 HURRICANES!! Living along the Gulf Coast we must deal with hurricanes. The best option is to be completely prepared before a hurricane hits. And the best time to get your windows and doors ready is during the off season when leads times are much shorter.
One type of hurricane protection is a roll down shutter. These shutters come in manual and electrically operated. Color options are available in White, Bronze, Ivory, or Beige. Give us a call and we can show all of the hurricane protection choices we have for you.
Budget: $7,000
Hurricane Roll Down Shutters Gallery
Products Used:
Eye Wall Armor
If you're looking for the best choice in hurricane protection in Pensacola, call American Garage Door today at 850-478-7000 or contact us online.