Hurricane Protection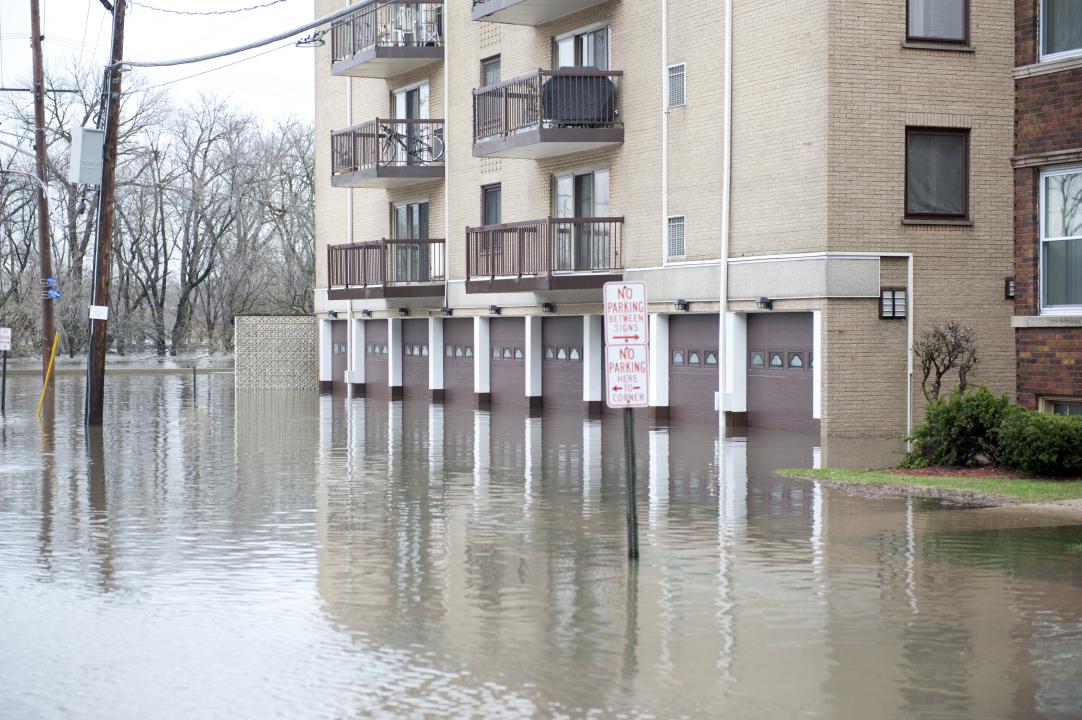 Since Michael was so devastating to the Florida gulf area, more and more Panama City homeowners are becoming aware of the need for hurricane protection. Our garage door company has installed many hurricane protection systems for garage doors and windows in Panama City and other areas.
We can prepare your home for hurricanes with our Panama City hurricane protection kits or replace your door with a new hurricane-rated garage door.
Hurricane Garage Doors
Our hurricane-rated garage doors can withstand high winds of over 140 mph, making them a worthy replacement for your standard garage doors. Hurricane-rated garage doors are made with wind load-rated materials which are reinforced for extra strength.
During high storm winds, the primary concerns for your home are the structural strength of the building, air pressure, and debris impacts. The hurricane garage doors we install are rated to protect your home from these problems.
Hurricane storm debris can penetrate an ordinary garage door.
High wind can cause standard garage doors to buckle, often forcing them completely off the track.
Window openings can cause pressure, and internal air pressure can rise so high during a hurricane it literally blows off your roof.
The pressure of wind speeds above 111 mph (category 3 hurricane) can compromise the structural integrity of your roof and walls.
Hurricane Protection Systems For Existing Garage Doors
We offer Impact Accordion Shutters which offer exceptional protection for your windows. They're available in an assortment of architectural colors. They have a convenient locking system; no locking rods are required. The hinge system is designed for lubrication.
We also offer Fabric-Sheild Storm Panels. They're made of PVC coated fabric that is tested to block wind, rain and storm-driven projectiles. These panels are easy to handle and allow light to enter the window.
Many types of garage doors offer little to no hurricane protection for your home. We install hurricane protection systems to reinforce the structural strength of standard garage doors. And we provide a FL Approval Code with all of our wind-rated garage doors. Our hurricane garage door protection systems include:
Force-resistant top and bottom section roller-slides attached to U-bars
Heavy duty jamb brackets to secure the track to the door frame
High-grade carbon steel garage door hinges
3" commercial-grade U-bars for extra horizontal stability
Window and Door Hurricane Protection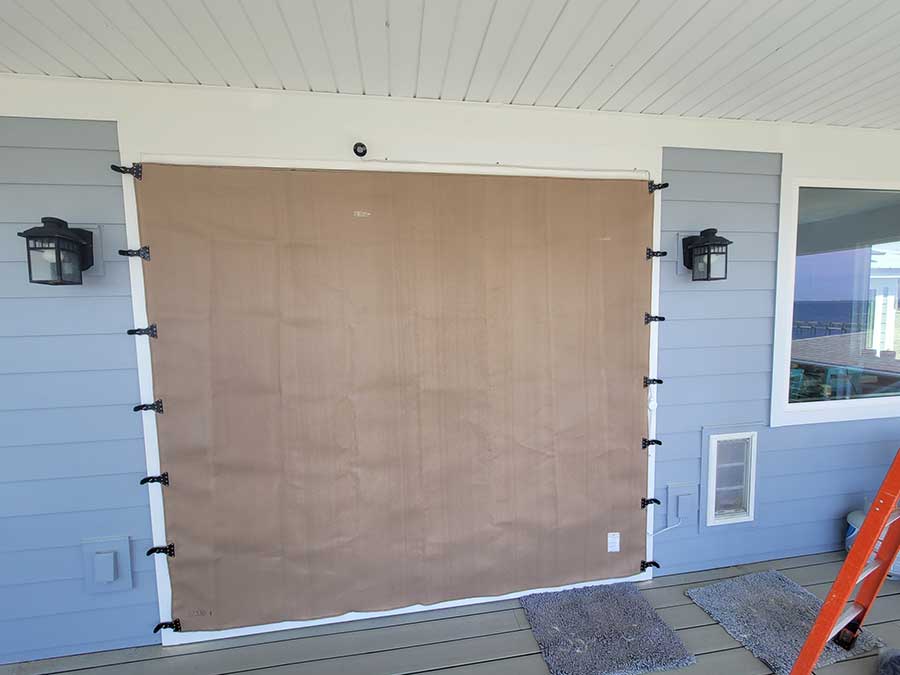 Hurricane Fabric
Hurricane Fabric is a lightweight alternative to hurricane shutters made of a hybrid fabric coated in resin. It can be fastened around a window or other opening on your home to protect them from the dangers of storms. This special hurricane protection option has been known to outperform other types of hurricane protection like shutters or plywood. With its affordable pricing and easy storage, Hurricane Fabric is a great choice when it comes to protecting your home from wind, rain, and debris from storms. It is also incredibly easy to install on your own, making it the perfect protection option when a storm is coming on fast.
Lexan and Galvanized Panels
Lexan Storm Panels are made of a durable polycarbonate resin material, giving them the same resistance to debris and wind as a metal panel. They are a lightweight hurricane protection option that can be easily cut to fit your home's windows and doors and can be mounted in a variety of ways to give your home the best protection possible from the next hurricane. Their lightweight nature and dull edges make storage simple and risk-free. Lexan storm panels also meet all major building codes so that you won't have to worry about breaking any county requirements.
Galvanized Panels are made of steel, giving you an incredibly strong hurricane protection option at an affordable price. Because of their weight, these panels aren't suitable for all houses, but if your home can handle them, they are a great choice to protect your home from flying debris from a hurricane. Single-story homes with moderate-sized windows are a perfect candidate for these kinds of panels.
Impact Bahama Shutters
Bahama shutters are a one-piece window shutter mounted on the exterior of a home with a hinge at the top, making it quick and easy for you to pull them down and protect your windows at the first sign of a big storm. They are very versatile and can remain open, partially open, or completely closed whenever you need them. The hinges at the top of the shutter are thick and strong enough to withstand hurricane-force winds and heavy rain. Not only do they help protect your home from storm damage, but they also offer a simple way to block sunlight and provide privacy.
Impact Colonial Shutters
Similar to Bahama shutters, Colonial shutters are installed onto the exterior of your home to protect your windows. These are fastened to the vertical sides of your windows instead of the top horizontal ones. While they are an attractive installment, they do offer protection against storms. They are made of hi-grade aluminum and are powder coated to survive even the strongest of storms. Also like Bahama shutters, Colonial shutters offer sun protection and privacy along with hurricane protection.
Rolling and Accordion Shutters
Accordion and rolling shutters come in one or two pieces that, when not in operation, are stored beside or above the windows or doors they are protecting. When they are needed, they roll down and unfold like an accordion to protect your windows. Both are typically made of the same materials, such as polycarbonate or metal. Because they are permanently connected to your windows, they don't need any extra storage space.
Latest Projects