Hurricane Fabric Installation in Navarre, FL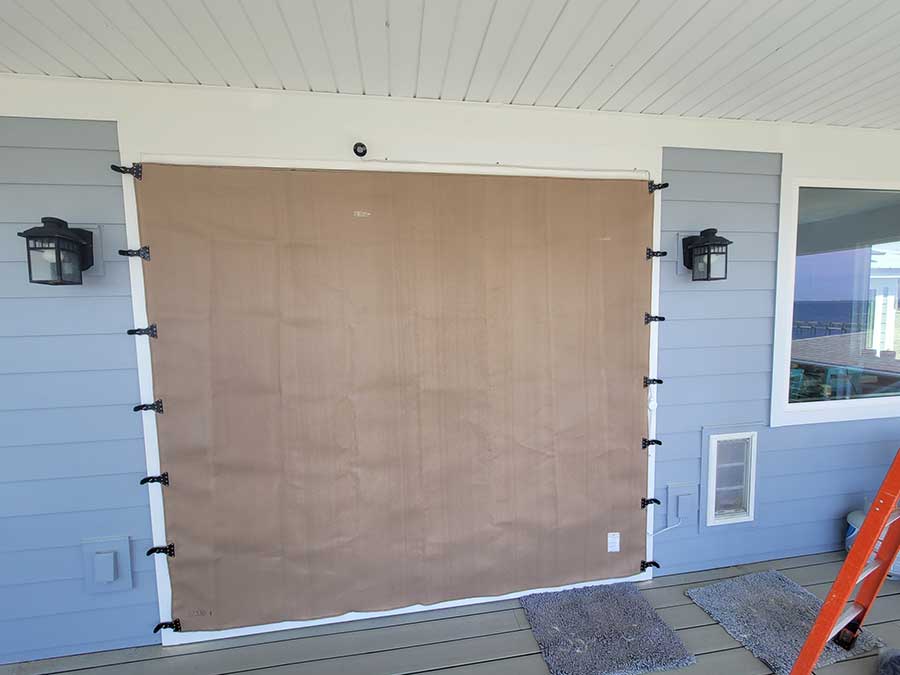 Hurricane Fabric is a resin-coated hybrid fabric with nearly twice the burst strength of our closest competitor, providing unmatched protection from hurricanes. Hurricane Fabric delivers "full envelope" protection of your home or commercial property against hurricane-force winds and prevents the building's rapid pressurization. This rapid pressurization is what causes roof lift-off and catastrophic damage. Hurricane Fabric weighs just ounces per square yard, making it one of the easiest systems to manage.
Hurricane Fabric offers two types of shutters, AstroFlex and AstroGuard. Both products are translucent, but with the AstroFlex, one can see through the hurricane protection. Translucent hurricane protection allows light into your home, unlike traditional shutters where your home is entirely dark.
Other features of Hurricane Fabric.
APPROVED AND CERTIFIED
International Building Code Compliant
Texas Department of Insurance Approved
High-Velocity Hurricane Zone Approved
"A" rated Insurance Approved
Florida Building Code Approved
Dade County Approved
STRONG AND EASY TO USE
Blocks Wind and Rain
Category 5 Wind Load Tested
Protects Against Wind-Borne Debris
UV Resistant and Translucent
Rapid Deployment and Lightweight
Compact for Easy Storage
Hurricane Fabric is an affordable and easy-to-use protection for your home or business. Hurricane season is always just around the corner. Give us a call to discuss your hurricane protection needs.
Estimated Budget: $3,400
Hurricane Protection
Hurricane Fabric
Hurricane Fabric Installtion Photos