Frosted Glass Full View Door Installation in Pensacola, FL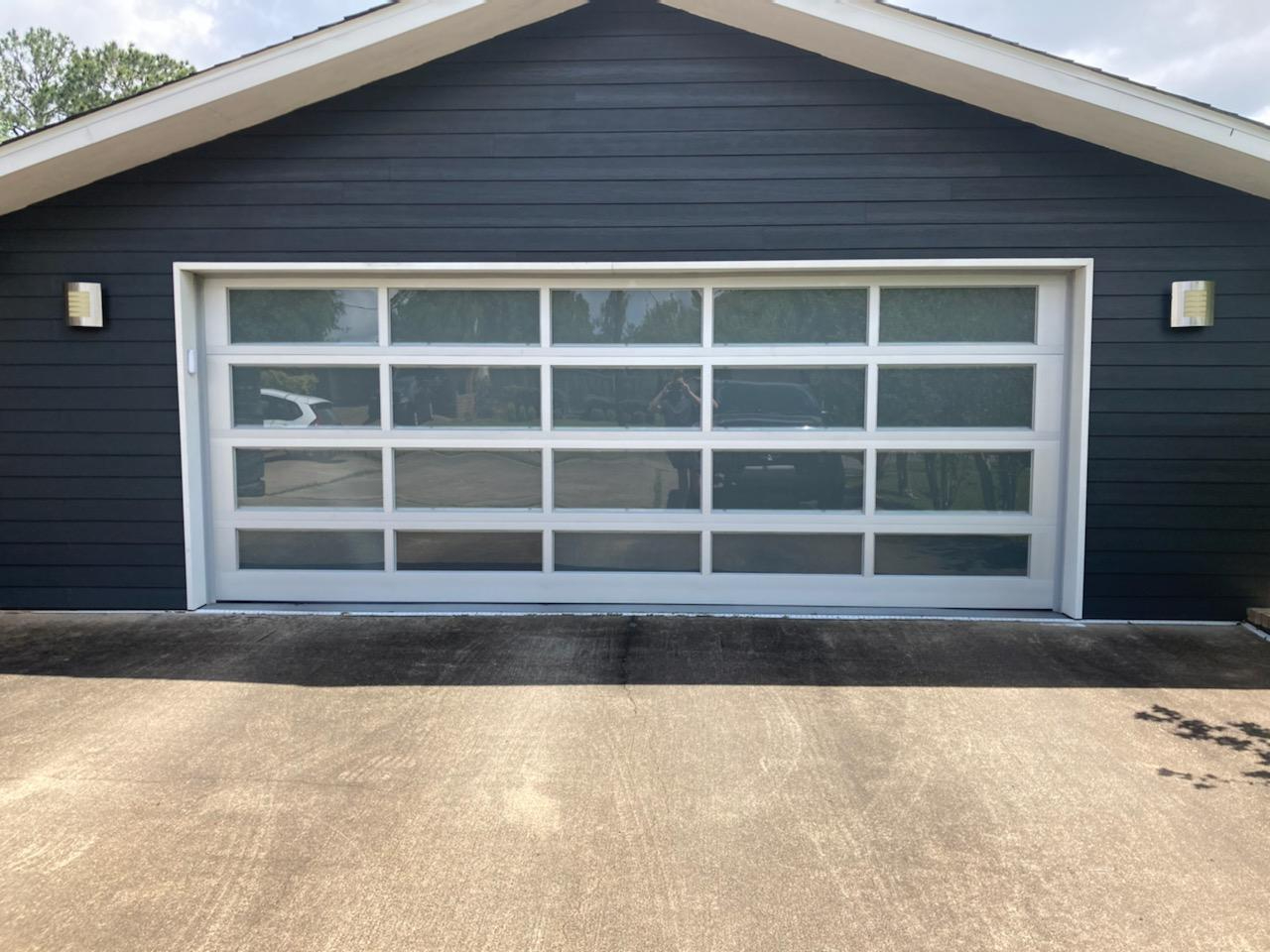 A beautiful new trend in garage doors are Full View doors.
A Full View door can be used in many different applications for a home or business. Traditionally as a garage door, for a wall that opens, for a window or whatever way you can imagine. The pictures depict various ways in which full view doors can be used.
There are four glass options: tinted, frosted, plain and obscure. As well as nine color options for the rails. The inside hardware can be coated white to make the interior of the door look beautiful.
Consider a full view door when you are designing your new home/business or remodeling your current home/business to achieve a one-of-a-kind look.
Gallery
Products Used:
CHI Overhead Doors