C.H.I. Model 2250 Garage Door Installation in Gulf Shores, AL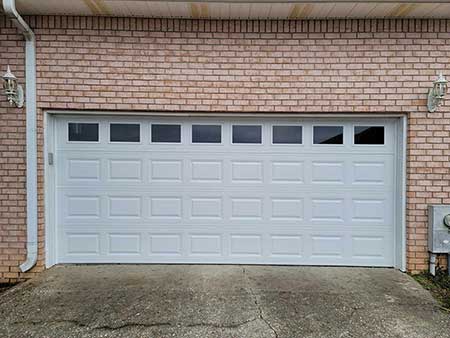 Add depth to your garage door with C.H.I.'s raised panel design, available in both short and long panel options. This is a C.H.I. Model 2250 with windows and struts for hurricane protection. This door does not have insulation, but you can choose insulation with R-Values ranging from 3.56 - 17.19.
Additional features of this Model door:
2 Style Options
9 Available Colors
8 Woodtones
Reliable and low maintenance, these garage doors are a neighborhood standard and feature a classic garage door design. Upgrade your home with a new C.H.I. door from American Garage Door.
Estimated Budget: $1,600
Garage Door Installation
Garage Door Installation Photos