Stamped Carriage House Garage Door Installation in Andalusia, AL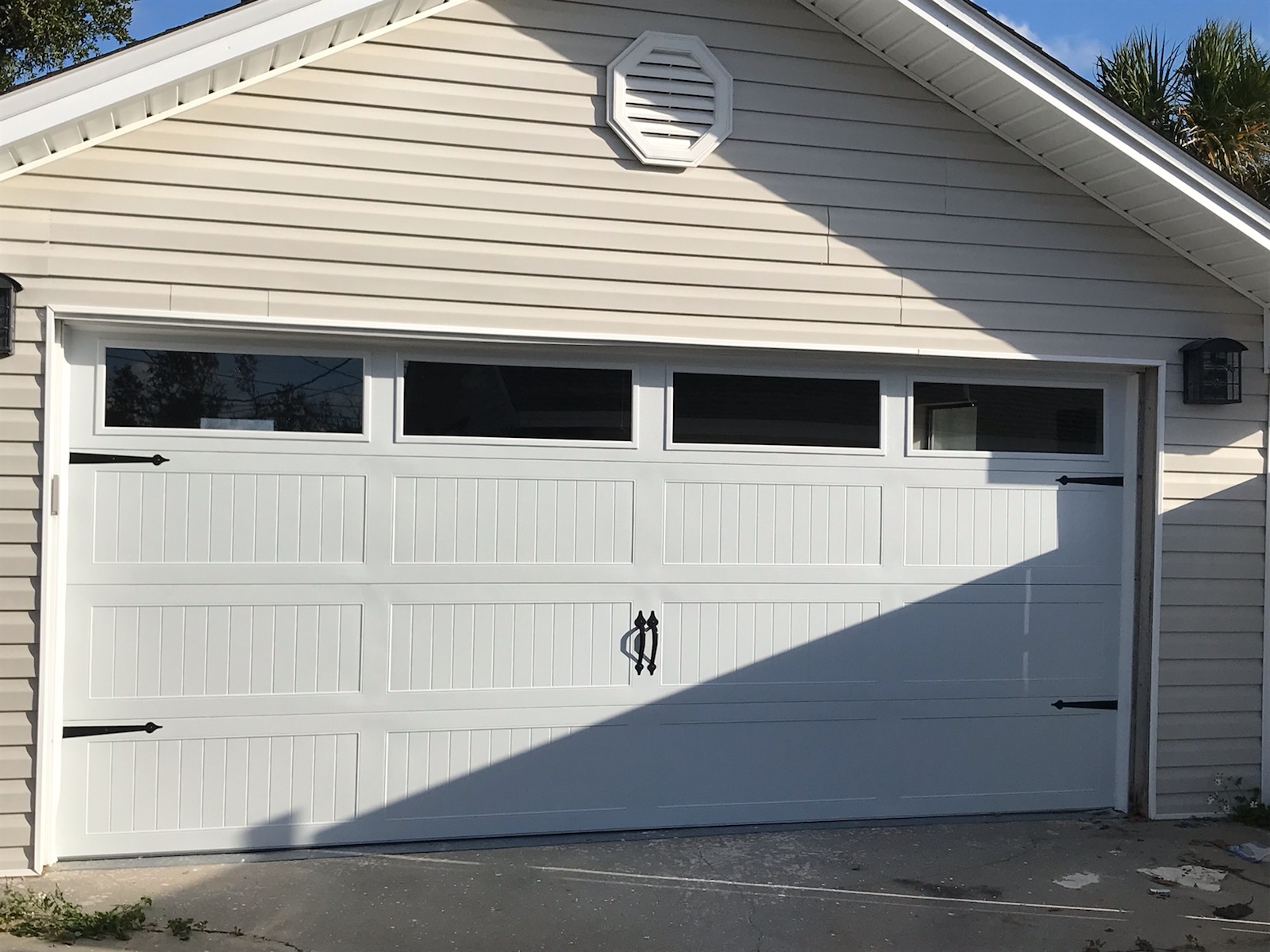 Stamped Carriage House doors are part of the Timeless Collection of the C.H.I. Overhead door line.
This is a classic door with 2 panel designs, short and long. This particular door is a model 5950, long panel door.
Carriage House doors feature 8 colors and two painted woodtones colors as well.
You may choose from no insulation, 7.94, 9.65 or 16.55.
A variety of window insert options are also available making it easy to customize your door. This home owner needed a door for his home and one for a workshop garage. He added windows to the door on his home, but not to his workshop.
Our customer added Spade Decorative hardware to his door, giving the door a beautiful look. C.H.I. offers 5 choices for decorative hardware for this door model.
Stamped Carriage House is a beautiful classic door, which will add timeless beauty and curb appeal to your home.
Services Used in Project
Photo Gallery
Products Used:
C.H.I. Overhead Door model 5950
If you're looking for C.H.I. Overhead Garage Door Installation in Andalusia, AL, call American Garage Door today at 850-478-7000 or complete our online request form.