Black Long Panel Door Installation in Robertsdale, AL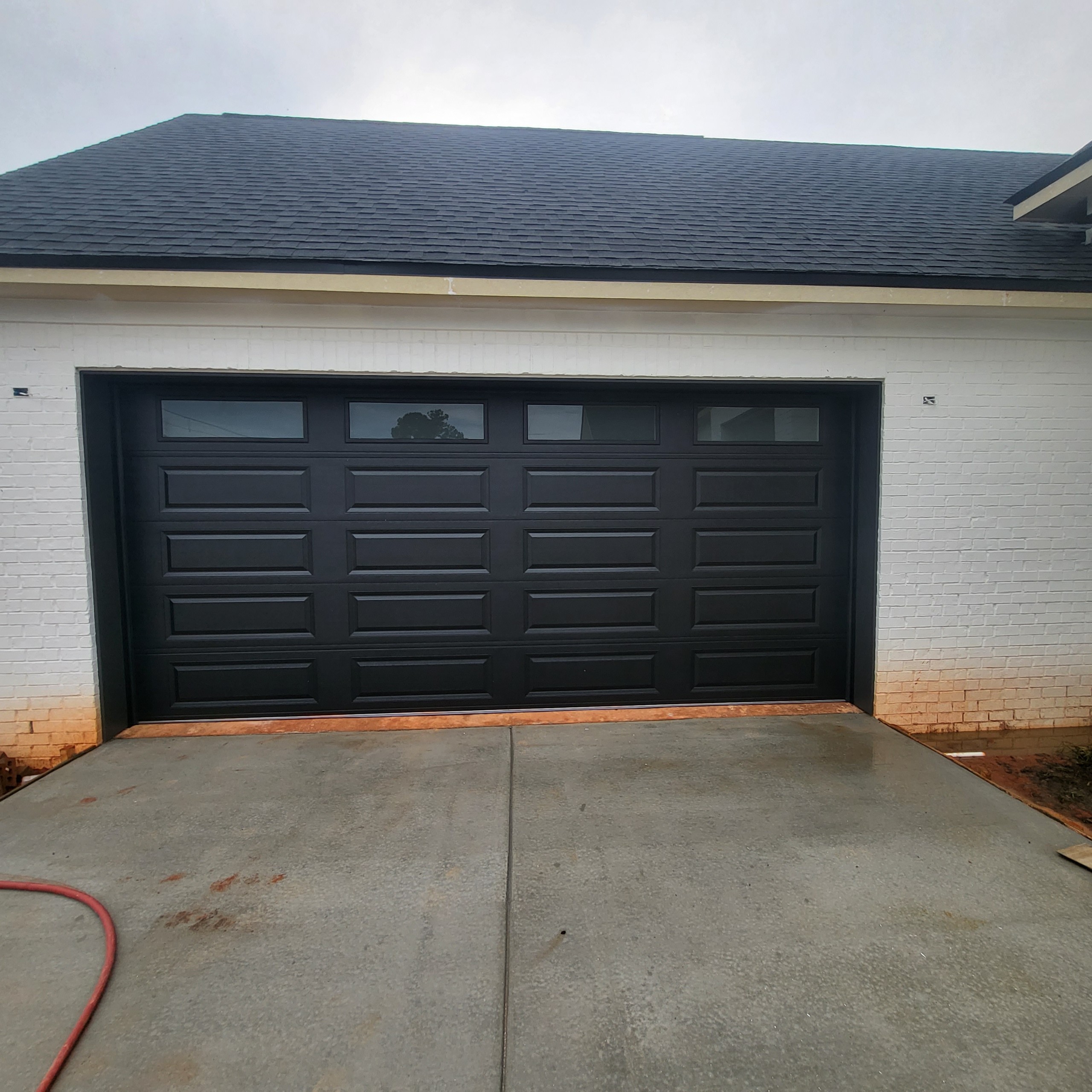 This project is a Black Raised Long Panel door with Frosted windows.
CHI makes several door models with the option of Black Panels.
This particular door is a model 4283. The particulars for this model: Raised panels, Long panels, Section Construction: 2" Thick - 2-Sided Steel, Section Material: Medium Duty / 27 Ga. Steel, Insulation Type: 1-13/16" Polystyrene, Thermal Performance (R-value): 9.65.
Recently we have had a large request for black doors. If your looking to upgrade your garage door, give us a call and we can tell all of the options for doors.
Services Used in Project
Products Used:
C.H.I. Overhead Doors