Commercial Garage Door Installation at Mobil 1 Express in Monroeville, AL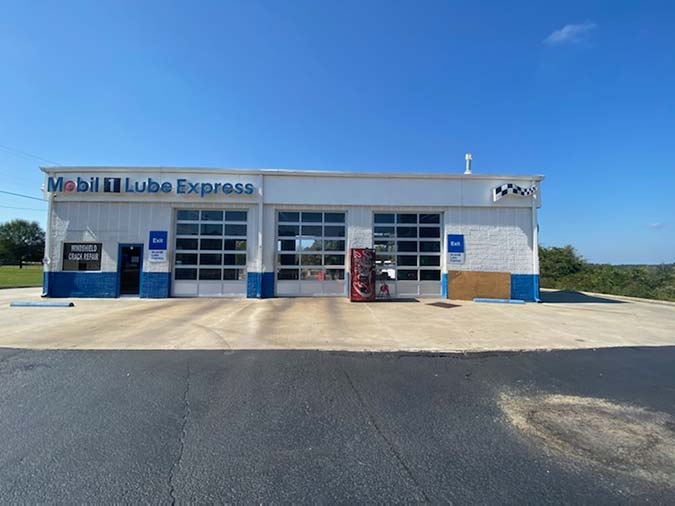 A new Mobil 1 Lube Express opened in Monroeville, Alabama. We installed 6 C.H.I. Model 3295, full-view doors. These doors are aluminum frame with 1/8 DSB glass with the bottom panel aluminum. Because of its location, it did not require a wind load.
These doors are beautiful on a home or business, especially a restaurant.
There are several window options, including tinted, frosted, polycarbonate, to name a few.
Give us a call, and we can give you a quote on a full view door with the options you desire.
CommercialGarage Door Installation Photos
Estimated Budget: $16,800
Garage Door Installation