Wayne Dalton Commercial Garage Door Installation in Foley, AL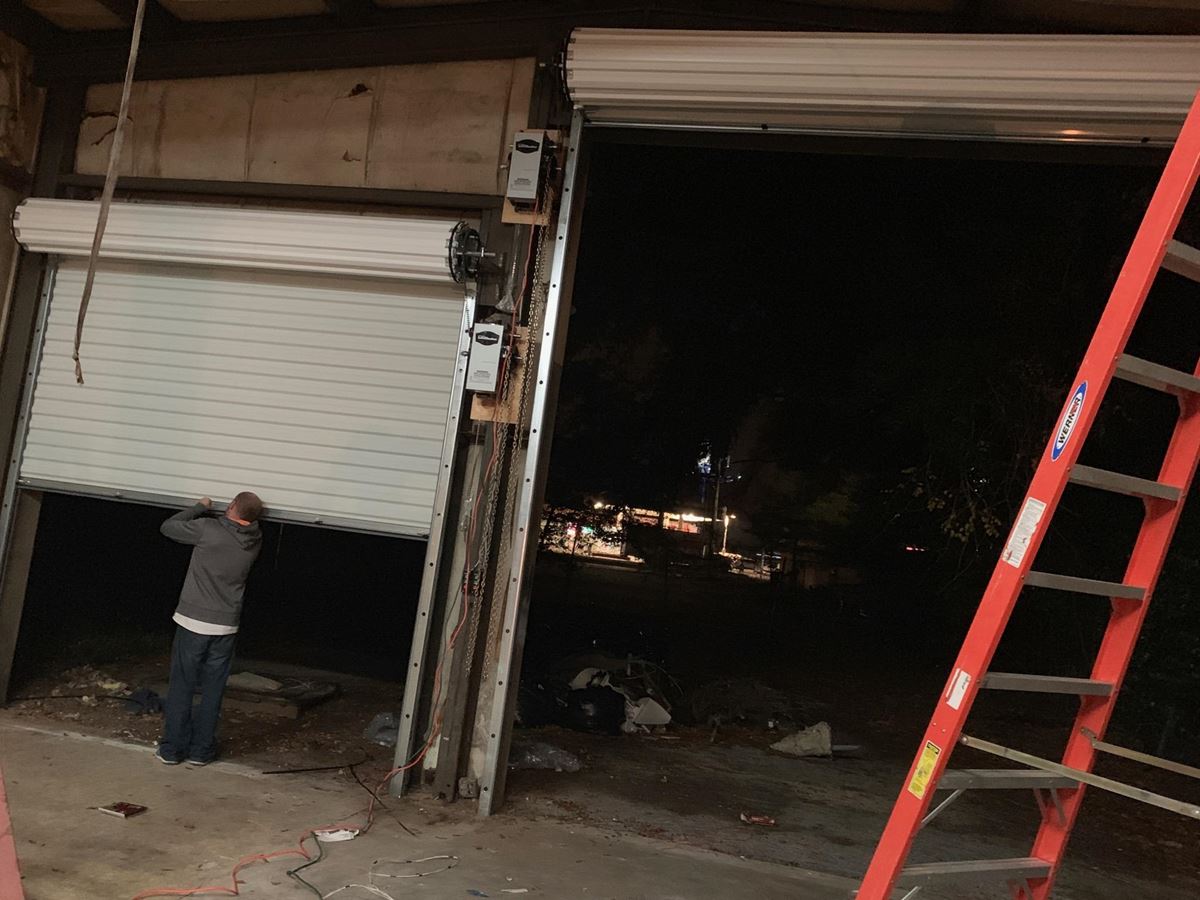 We installed 2 large Wayne Dalton Model 790 doors for the City of Foley. The doors were installed on a Metal Maintenance Building. One door measures 10'0" x 12'0" and the other door measure 10'0" x 10'0". The doors are manually operated.
The Wayne Dalton Model 790 is a rolling sheet door that can be used in a lot of applications, easy on your budget, fast installation and ensure smooth operation for enhanced door life.
The features of the model 790 are:
openings up to 20' wide by 16' high
26-gauge, roll-formed galvanized steel curtain
14-gauge guides; 11-gauge headplate
integrated curtain wind locks for design pressures up to ±22 psf
curtain profile facilitates smooth operation and minimizes curtain damage and stepped rings allow tight, uniform curtain wrap to help minimize headroom requirements quick-connect bottom bar stop minimizes fasteners and allows for easy insertion of the curtain into a universal guide for fastening in concrete, masonry or wood jambs. Manual lift (standard), Chain hoist with reduced drive and Motor options
This door comes in a variety of colors, White, Forest Green, Desert Tan, Dark Teal, Walnut Brown, Garnet Red, Glossy White, Polar Blue, Royal Blue, Teal, Bronze, Silhouette Gray.
With so many options, one is certainly able to design this door to work in a variety of situations.
Services Used in Prjoect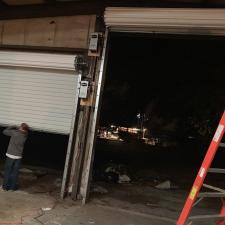 Products Used:
Wayne Dalton
If you're looking for commercial garage door installation in Foley, AL, call American Garage Door today at 850-478-7000 or complete our online request form.