Garage Door Replacement in Miramar Beach, FL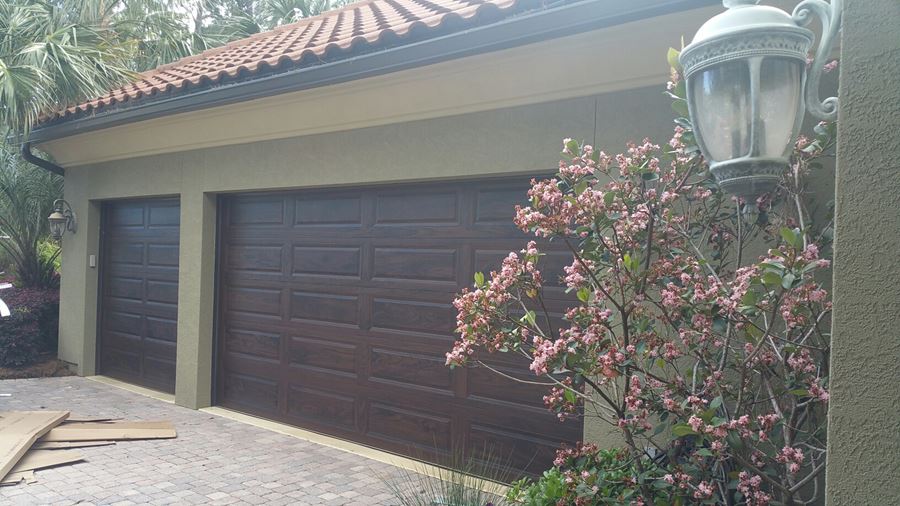 Mr. Smith called us wanting to replace his existing garage doors. We showed him several options to choose from. He decided on C.H.I. doors model 4216 in Walnut (Accent) for his 16x8 and 8x8 openings. The model 4216 is a beautiful raised panel classic door. And has the option of short or long panels. Mr Smith choose the long panels and they look beautiful on his home. He also choose the Walnut (accent) color which gives his doors the look of wood, but the durability of steel. The Walnut Accent color is a deep rich wood look. Although the raised panel doors have many options for insulation, construction and wind-load, Mr. Smith chose heavy duty construction and strong wind-load for his hurricane prone area with an R-Value of 17.19 to provide him with great insulation.
C.H.I. Overhead Door has high quality residential and commercial doors. With many design, color, construction type and wind-load choices, you can choose a door that is perfect for your home and budget. From traditional to contemporary garage doors, C.H.I. has you covered. American Garage Door is proud to be dealer for C.H.I. a company that makes quality products and stands behind the products they sell.
Mr. Smith is delighted with the install and his new doors. Thank you Mr. smith for allowing us to help you with this project.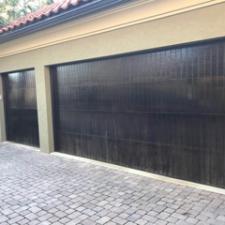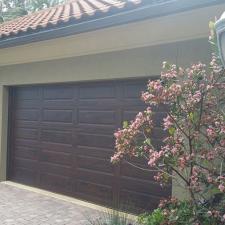 Products Used:
C.H.I. Overhead Doors