Framing For Garage Door Installation in Pensacola, FL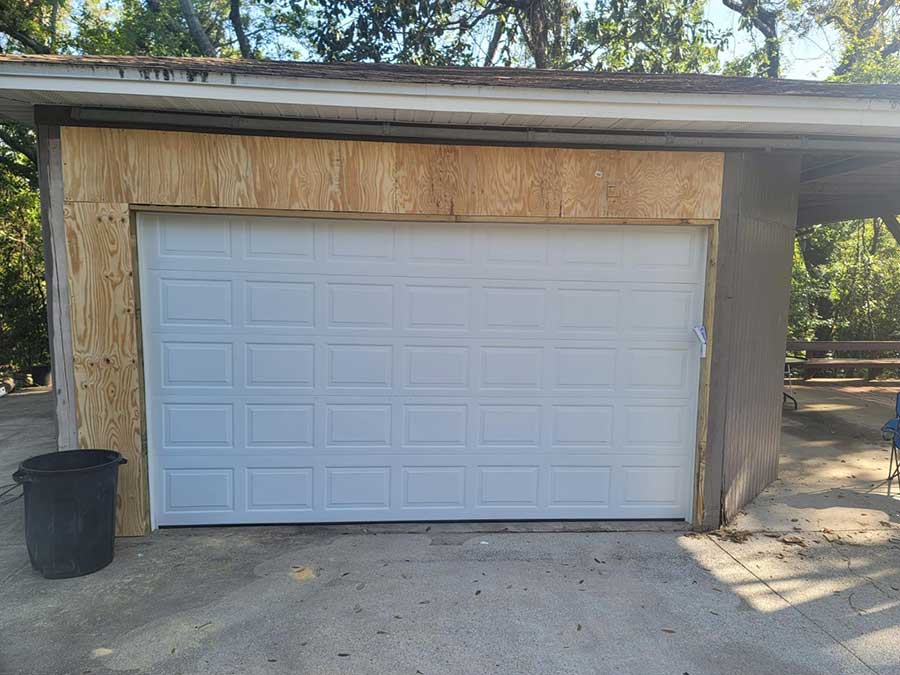 On this job, we were asked to remove the existing sliding barn-style doors, reframe the opening and install a section door.
There are many occasions when a customer needs frame work for their new door due to wood rot or changing the size of the opening. We will remove existing framing and dispose of the materials.
Our techs framed the opening to fit a 14' x 8' sectional door. After framing in the opening, our techs installed a Wayne Dalton model 8000. We also installed an electric opener and an outside keypad for easy operation of the door.
The model 8000 is a neighborhood standard garage door. This model is non-insulated, wind-loaded, and has several colors to choose from. A model 8000 is an economical door, but a solidly built door, able to withstand hurricane-strength winds of 140 mph.
Is it time to update your garage door? Give us a call, and we can quote you on a standard door or a variety of other garage doors.
Estimated Budget: $2,500
Garage Door Installation
Garage Door Framing
Garage Door Installation Photos
Client Review:
Quick responses, professional, fair prices, friendly.