Eglin AFB Overhead Service Door Installation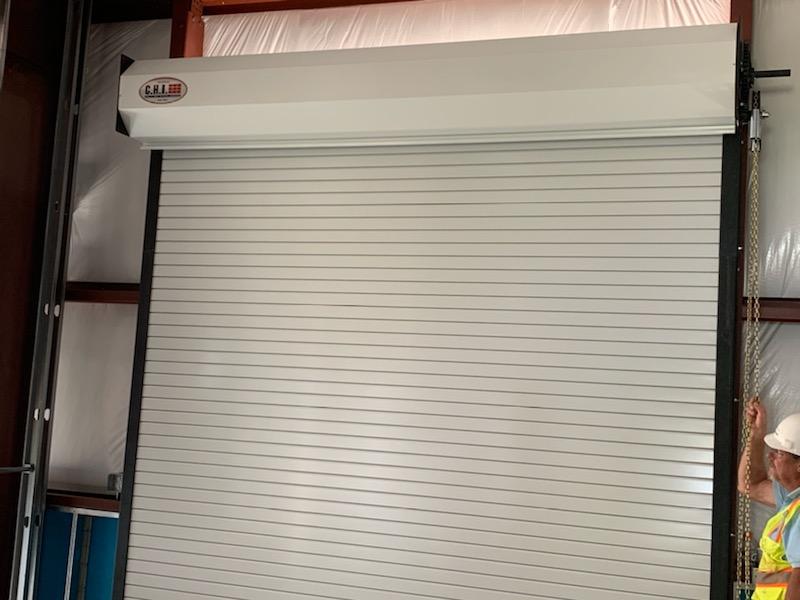 American Garage Door was issued the contract to install a 10x10 Overhead Coiling Service door at Eglin AFB. We chose a C.H.I. Model 6242 to complete this job. C.H.I. Overhead door makes an excellent product. C.H.I. coiling service doors are computer engineered with time-proven principles and designs. An overhead coiling door is an industrial product built to provide a high degree of confidence of specifiers and end users. It is manufactured with stringent code standards and engineered and designed for maximum strength and durability. The Series 6000 offers a wide variety of slat profiles, gauges and color options. These doors are built to order with your specific needs.
This particular Model 6242, is 24 gauge, front and back, an R-Value of 7.2, chain hoist, and Flat Slats. The complete door was installed within a few hours. Our Techs have many years of experience in installing commercial and industrial doors. The result is a beautiful coiling service door, that will give years of service.
Services Used in Project
Photo Gallery
Products Used:
C.H.I. Overhead Doors
If you're looking for commercial garage door installation in Elgin AFB, FL, call American Garage Door today at 850-478-7000 or complete our online request form.