Three Single Car Garage Door Installations in Pensacola, FL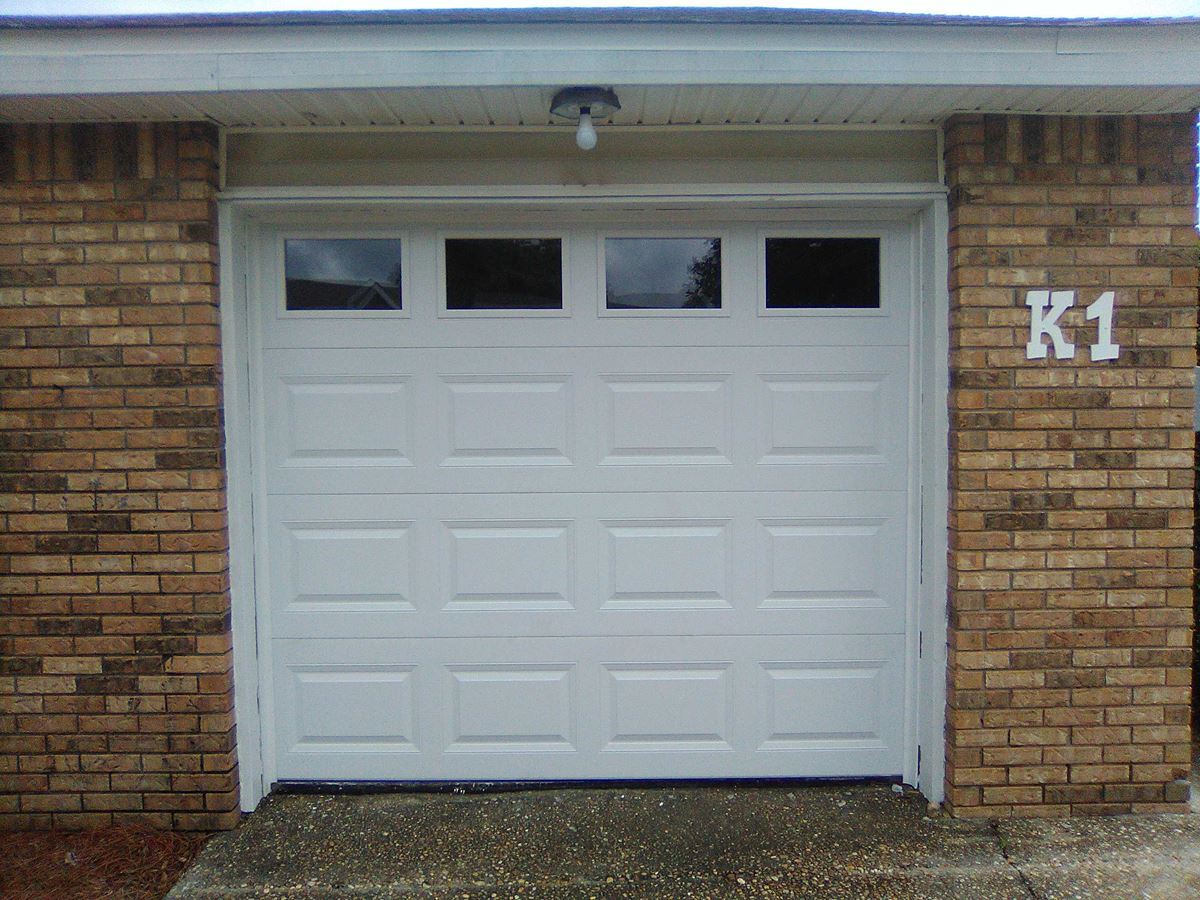 We recently installed 3 single car garage doors in three different locations. One door is a Black C.H.I. Overhead door and is installed on a shed in a backyard. The other two doors are White, one from C.H.I. Overhead Door and one from Wayne Dalton.
The White Wayne Dalton door is a Model 8100 with Ranch panels, Cascade II window inserts, insulated with polystyrene insulation with an R-value* of 3.7.
The White C.H.I. Overhead Door is a Model 2216, heavy duty, steel backed, Short Panels, one row of glass, insulated with 1-7/8" polyurethane with an R-value* of 17.19
The Black C.H.I. Overhead Door is a Model 4240, heavy duty, Short Panels, Solid, non-insulated door.
There are many options to choose from when ordering a new garage door as you can see from the three different models described. Color, solid or windows, varying degrees of insulation and style are just a few. Give us a call and we can show you all of the choices we offer, so you can have a beautiful garage door to add curb appeal to your home.
Products Used:
C.H.I. Overhead door and Wayne Dalton