Ace Hardware Garage Door Installation in Innerarity Point, FL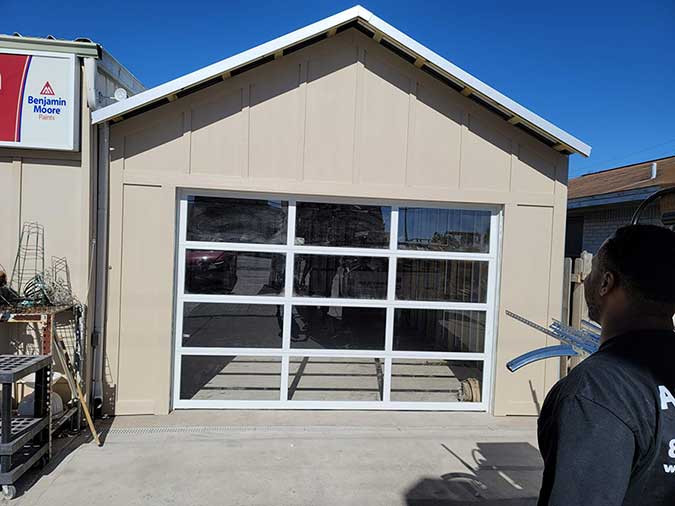 Innerarity Ace Hardware store added a new building to their existing store. The owners asked American Garage Door to install their full view door. The install was quick with our experienced commercial garage door installers.
For a building with no windows, a full view door is the perfect solution to allow natural sunlight into the building.
The customers are enjoying their new full view door.
Garage Door Installation Photos