Commercial Sectional Door Installation in Pensacola, FL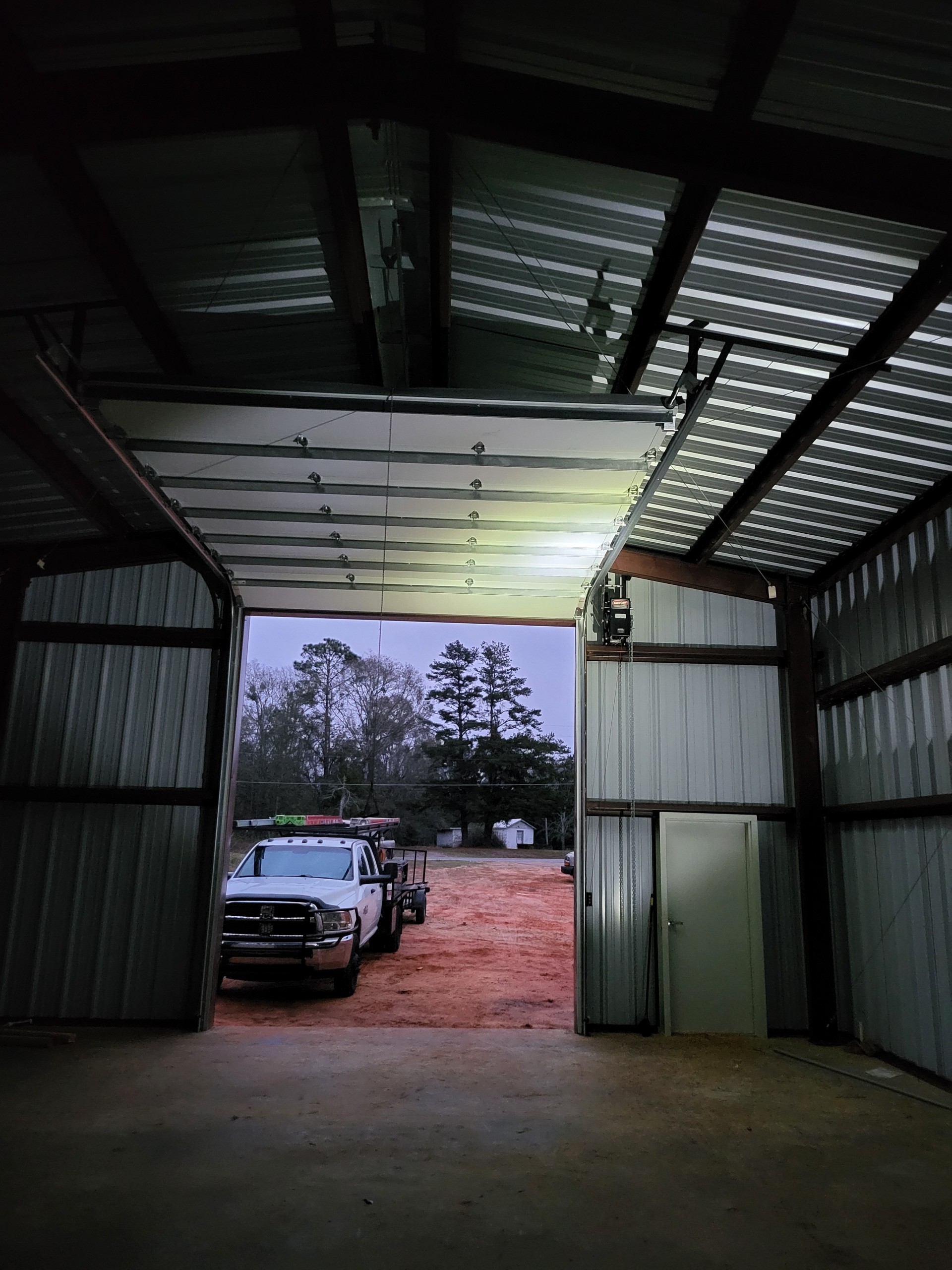 Our customer has a large metal building in need of a new door. We helped him select the best door for his building. A CHI Model 3285 12'0"x14'0" . This is a durable and reliable door that can be windloaded, 26 gauge and insulated with an • R-value - 10.29. We also installed a Genie Trolley Electric Opener that is mounted on the side of the door frame.
Need a commercial Sectional Door? We have several options to choose from.
Gallery