Wayne Dalton Taupe Garage Door Installation in Monroeville, AL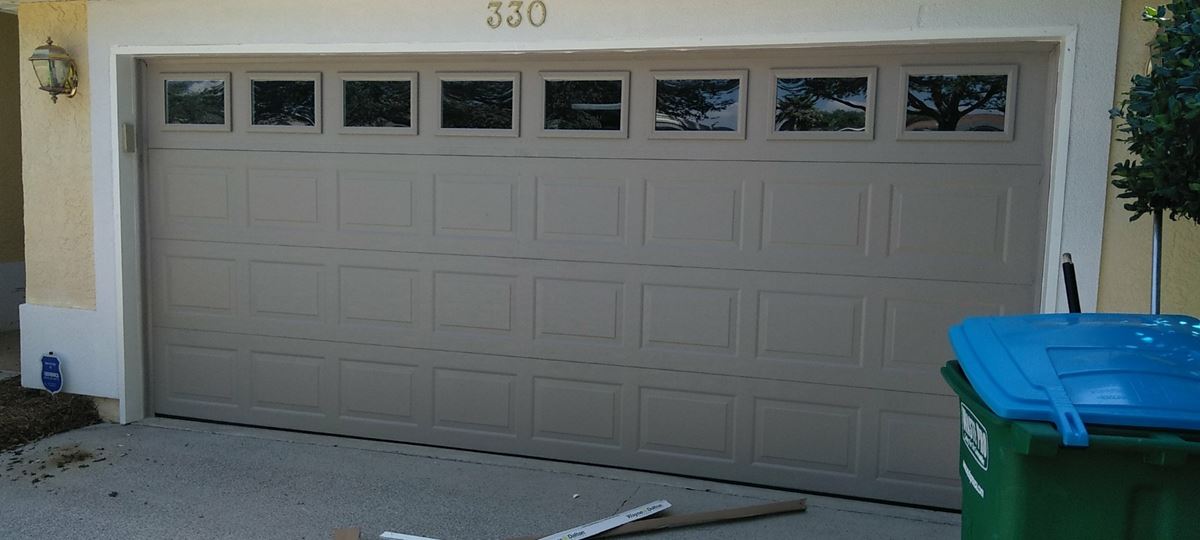 This install is a Wayne Dalton Model 8100 Impact Taupe Door with Clear Impact windows.
Our customer choose an impact door for extra protection during hurricanes and tornadoes. Most garage doors have the option of non wind-load, wind-load and impact. A non wind-loaded door does not offer protection during a storm with high winds. A wind-loaded door will have the wind-load that is required for your area. In the south, that wind-load will range from 110mph to 150mph depending on your closeness to the Gulf.
An impact door will protect against high wind and flying objects.
Florida has approval numbers for all wind-loaded and impact doors.
Taupe is becoming a popular color choice for many home owners, complimenting a variety of brick and siding colors.
The model 8100 is a standard door that offers a minimum amount of insulation, R-3.7, three panel options along with several window options. It comes in four standard colors and two woodtone colors.
If you are looking for a new garage door, we can help you decide what is the best wind-load option for your door.
Services Used in Project
Photo Gallery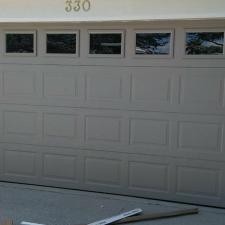 Products Used:
Wayne Dalton Model 8100 Impact Taupe Door with Clear Impact Windows