Commercial Garage Door Repairs at Zeke's Landing in Orange Beach, AL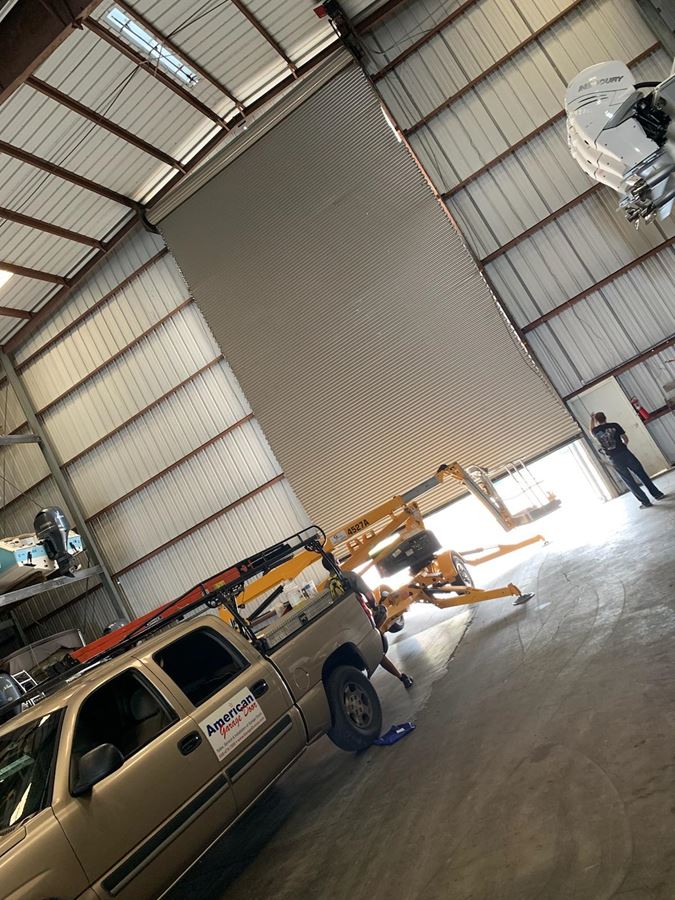 Sixteen years ago, we installed two 20'6" x 36' Rolling Steel Doors at Zeke's Landing in Orange Beach. Recently one of the doors ripped and Zeke's called us to repair the door. We removed the ripped slats and installed new slats. The door is as good as new now.
It is important to have regular service on all doors especially these large doors. We periodically service the doors at Zeke's, and because they are on the water, it is most important to keep these doors serviced to keep them working properly.
American Garage Door is equipped to install and maintain large doors like this one at Zeke's Landing. We take every precaution to keep our techs safe and to make sure no damage is done to the door during install or when performing maintenance.
Services Used in Project
Photo Gallery
Products Used:
Wayne Dalton
If you're looking for an Commercial Garage Door Repairs in Orange Beach, AL, call American Garage Door today at 850-478-7000 or complete our online request form.