Wayne Dalton Model 8000 Steel Garage Door Installation in Atmore, AL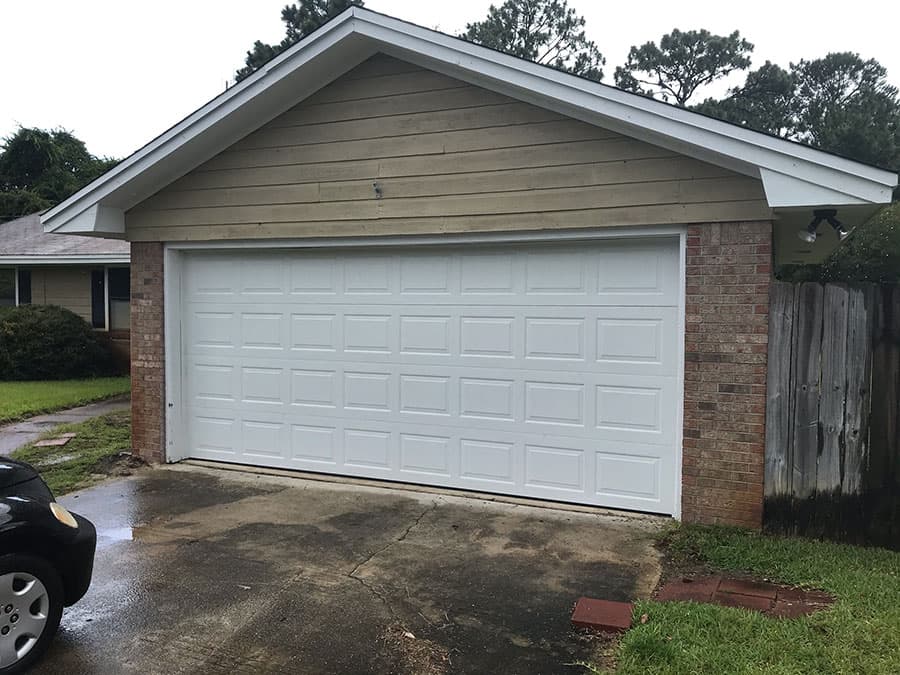 This install is a Wayne Dalton Model 8000 raised panel Colonial design in Atmore, AL. Choose from 4 color choices or 2 wood tone finishes. With 18-panel window options, you can design a door that will update your home and add curb appeal. Model 8000 has a bottom weather seal designed to keep debris and drafts from getting into your garage.
Our customer chose this entry-level garage door for its wind load reinforcement options. A wind-loaded door will have the wind load that is required for your area. In the South, that wind load will range from 110mph to 150mph, depending on your proximity to the Gulf of Mexico.
If you are looking for a new garage door, we can help you decide what is the best wind load option for your budget.
Wayne Dalton Model 8000 Steel Garage Door Installation Project Photos
Products Used:
Wayne Dalton Model 8000 Steel Garage Door