Wayne Dalton Model 8100 Taupe Garage Door Installation in Bay Minette, AL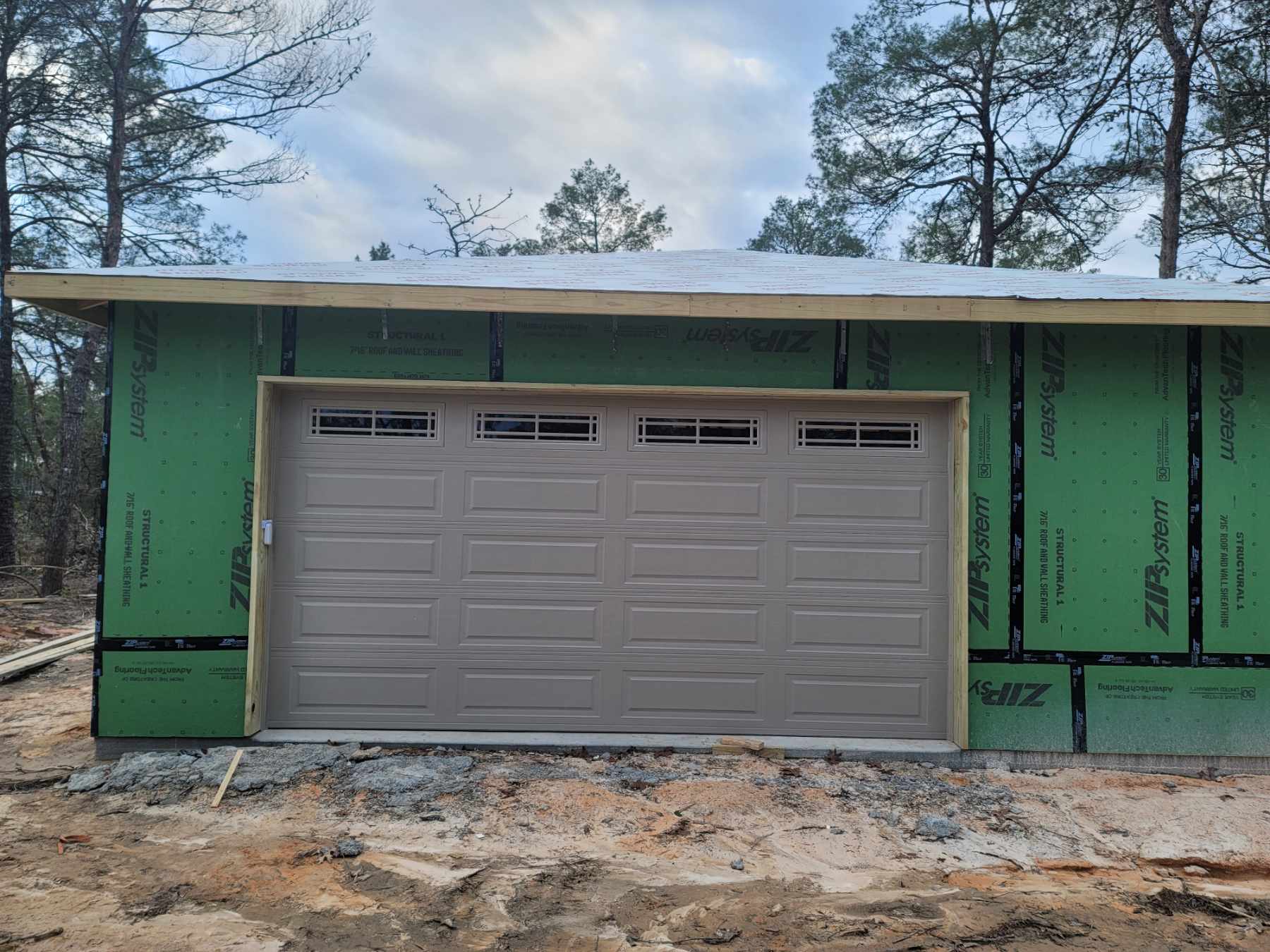 This beautiful door is Taupe with Prairie II window inserts and Ranch panels. You can see the struts on the back of this door indicating that it is wind-loaded for hurricane protection.
Wayne Dalton's entry-level garage doors offer the right choice for any style and budget. Available in three panel designs, as well as an array of painted finishes and window options, these garage doors can be personalized to complement any home.
Model 8000 is an uninsulated, single layer steel door, while the Models 8100 and 8200 are insulated with polystyrene insulation. Model 8200 has an R-value of 7.4 and Model 8100 has an R-value* of 3.7. For those living in coastal areas or parts of the country with high wind requirements, these models are available with wind load reinforcement.
It is easy to add curb appeal to your home with this economical door that has many options to individualize your door.
Wayne Dalton Model 8100 Taupe Garage Door Installation Project Photos