Overlay Door with Windows Installation in Pensacola, FL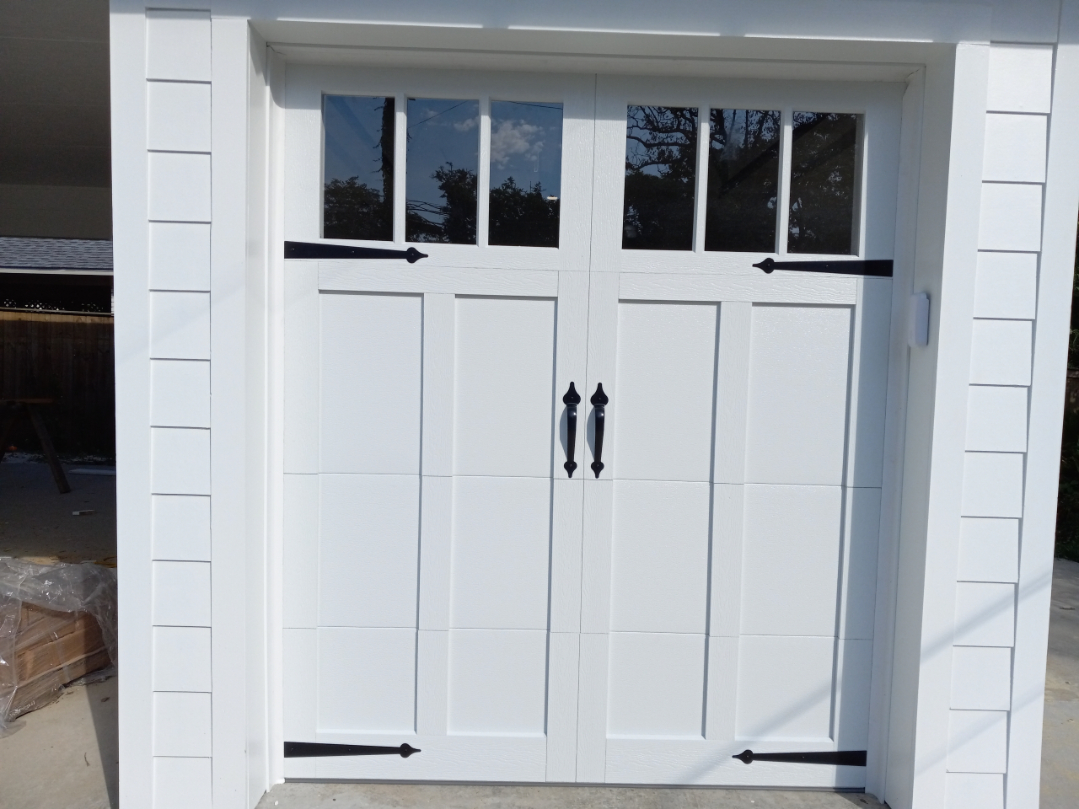 Overlay doors have become quite popular. CHI offers these doors in 12 different styles, with square or arched tops. There are 4 color choices and 3 two tone options. All overlay doors are insulated ranging from 10.29 - 17.54.
The doors pictured are design 13 with Madison windows and decorative hardware.
With so many options, it is certain that you can design the door that you will fall in love with.
Gallery
Products Used:
CHI Overhead Doors