C.H.I. Overhead Stamped Carriage House Door Installed in Gulf Breeze, FL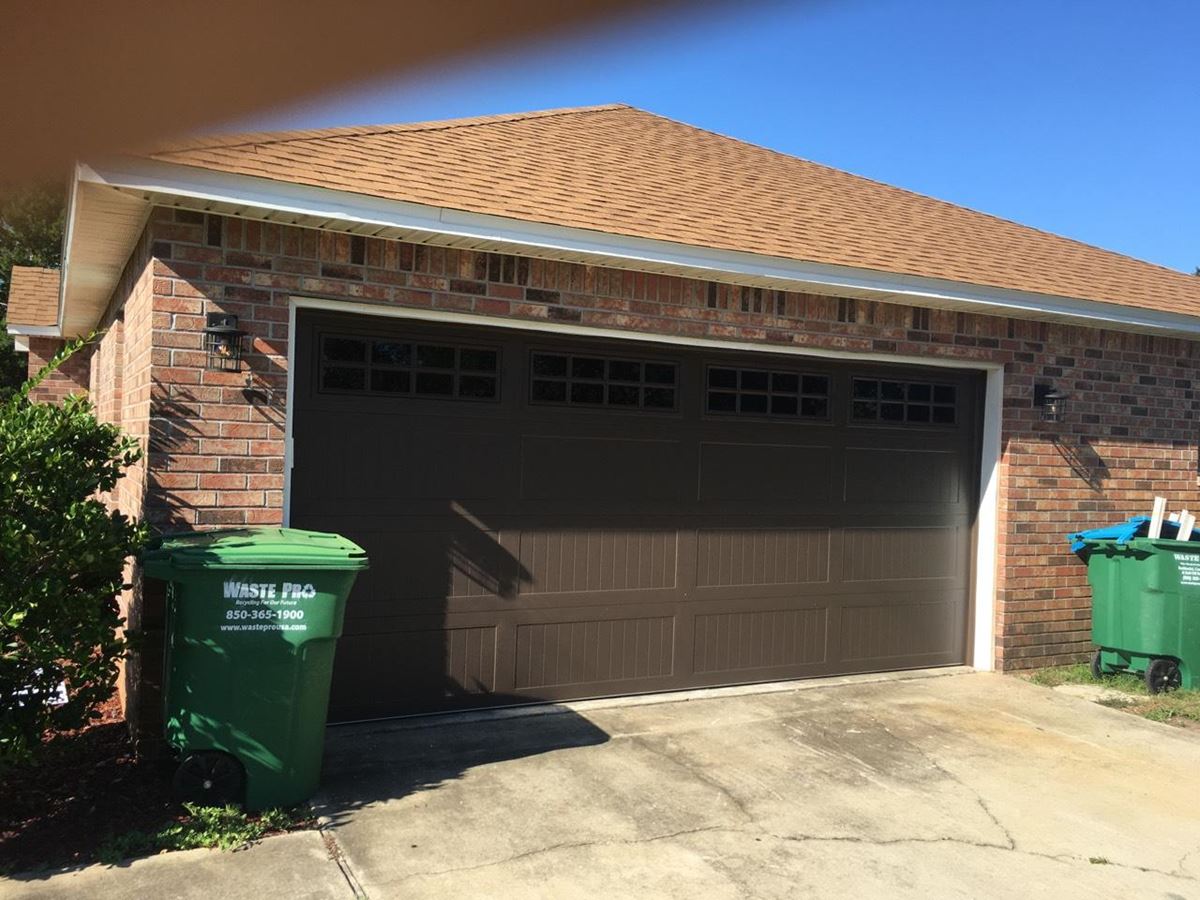 A C.H.I. Overhead Stamped Carriage House Door is built with hand crafted details bringing unparalleled warmth and individuality to the doors. This series perfectly captures the appeal of a traditional carriage house doors. Standard, Medium and Heavy Duty doors are offered in this line of doors along with two panel options, long or short. You can choose from no insulation, 7.94, 9.65 or 16.55 R-Value Insulation. A variety of colors are also available, including Painted woodtones and Accents woodtones. If you would like a door with glass, we offer designer glass as well as plain, frosted, tinted, obscure, glue chip and seeded. The options for window inserts are Cascade, Stockton, Arched Stockton, Madison and Arched Madison. With so many choices, you are sure to find the one to compliment your house beautifully.
Our customer chose the Model 5983 Long panel, that has a R-Value of 9.65. This model is a medium duty steel door. He chose the color brown with tinted windows and Stockton inserts. Resulting in a beautiful door. The inside of the door is a pleasure to look at as well with the steel backing enclosing the insulation. You can see the inside of the door with the hurricane struts and a sticker with the FL approval (ID #: FL-15074). This door is hurricane rated for 150mph winds. All in all, this is a beautiful door inside and out.
Service Used in Project
Photo Gallery
Products Used:
C.H.I. Overhead Door
Client Review:
Great job by a great team! Total satisfaction here!