Wood-Look Garage Doors in Destin, FL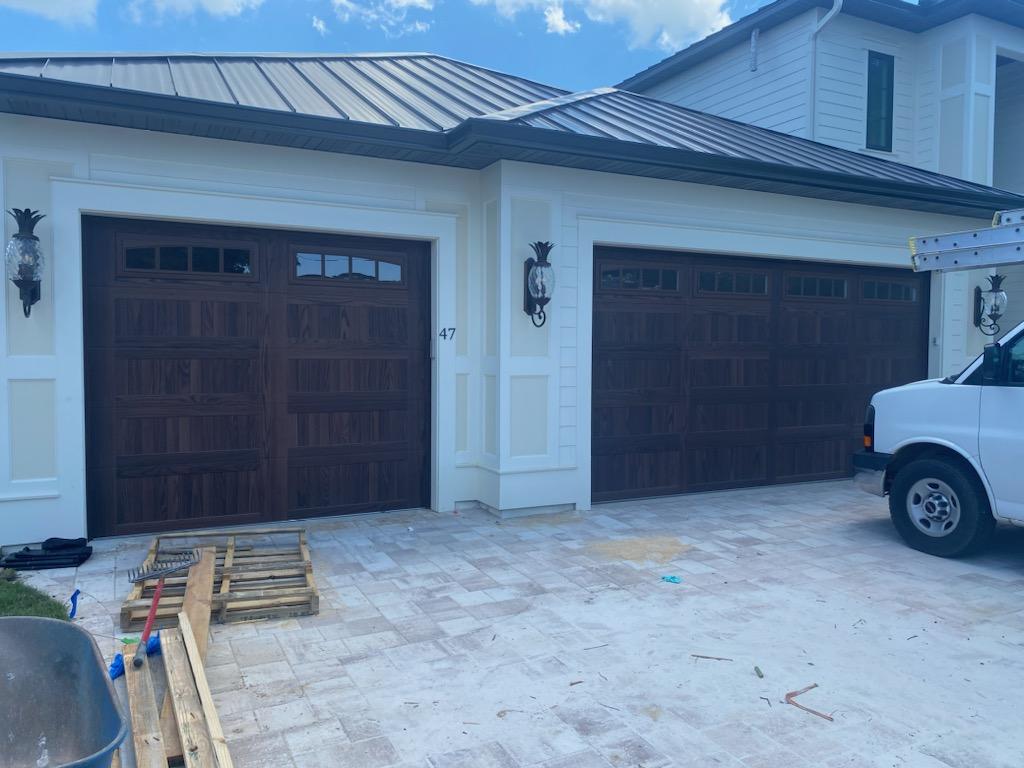 Have you ever desired to have a real wood garage door, but worry about the maintenance and cost? Well here is a solution for you!
CHI offers Woodtones Garage Doors that look like real wood but without all of the maintenance and high cost of real wood. Woodtones doors offer 7 different wood colors and there is no extra maintenance involved in these doors. A Limited Lifetime Warranty on sections is included.
CHI woodtones doors are available is several door models from Standard Doors to Overlay Doors. The doors pictured are a model 5983 Stamped Carriage House with a steel back and 9.65 R-Value.
Let us help you design your new garage door, whether you are replacing your current door or building a new home.