Shaker Style Garage Door Installation in Pensacola, FL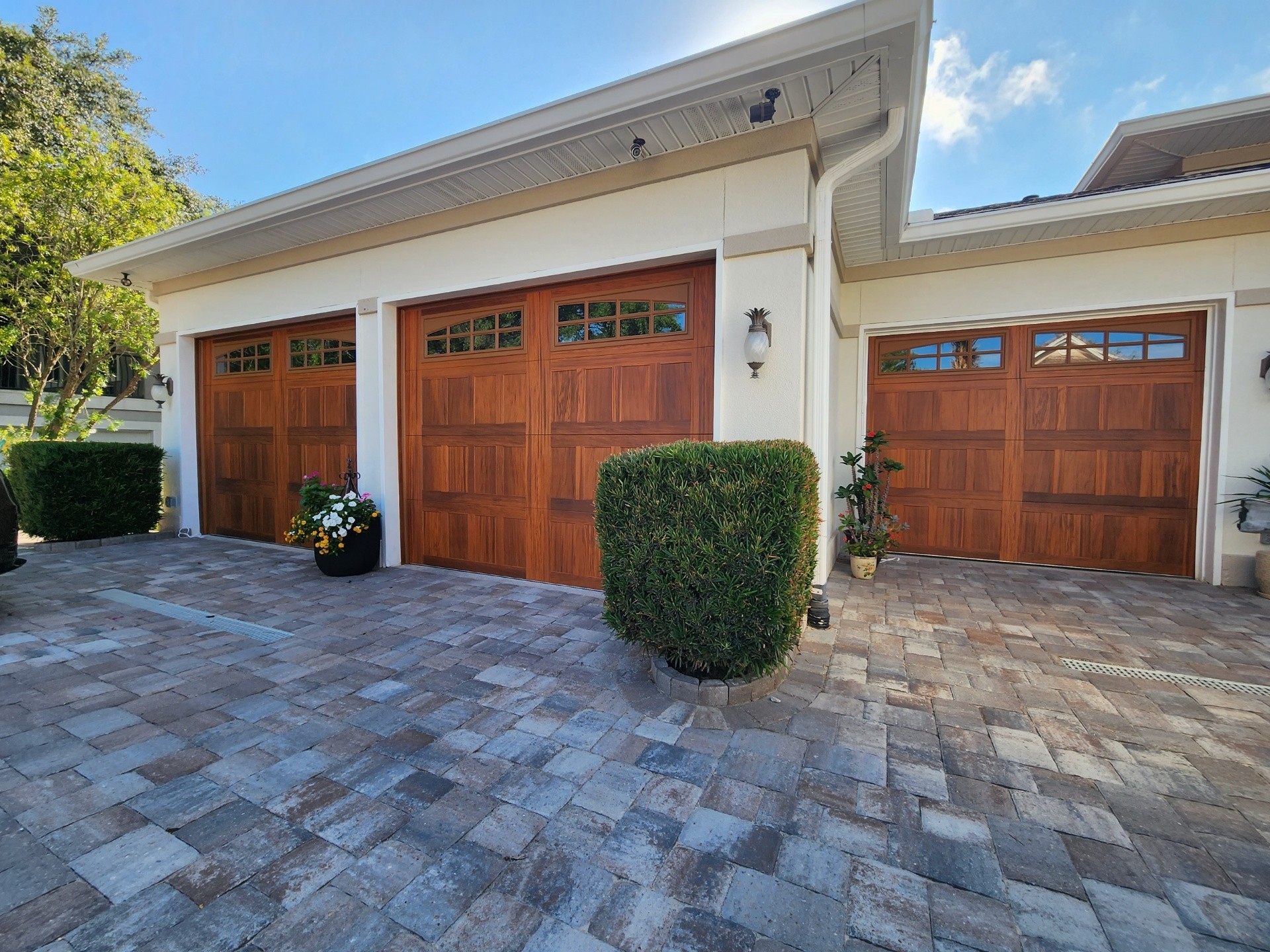 The CHI Stamped Shaker door is a great option to make your door stand out without stretching your budget. Most homes have a basic Raised Panel door. The Stamped Shaker is in the same price range as a Raised Panel door, but has a different look.
The Stamped Shaker is part of the CHI Timeless Collection. This collection includes the Raised Panel, Stamped Carriage and Shaker doors. These are budget friendly doors, offering, no insulation up to 16.55 R-Value.
To make your door stand out more, choose a steel back door which will offer you more colors including the Accent Woodtones. The doors pictured here are Model 2583, steel backed doors with an R-Value of 9.65.
Accent Woodtones give you the look of wood doors, but the convivence and durability of steel doors.
Make your home more stand out by adding a beautiful new door.
Service Used in Project
Products Used:
C.H.I. Overhead Door