Garage Door Installation in Panama City, FL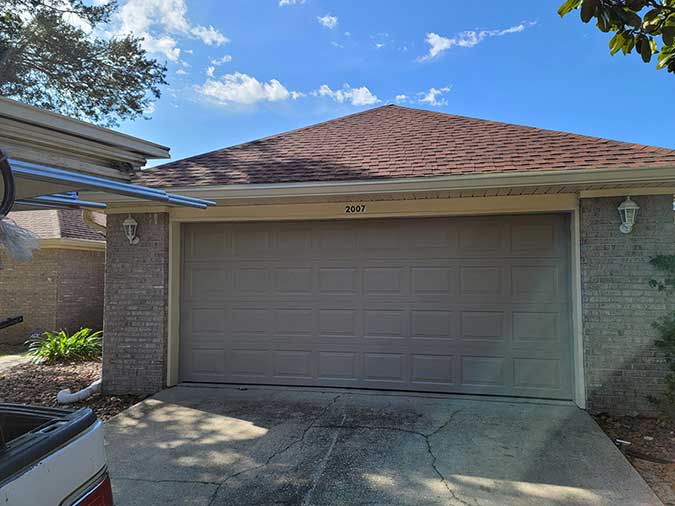 This Panama City customer chose the color taupe for their new garage door to match their home. This color coordinates with many homes, whether the home is brick, stucco, or wood.
The model 8000 is a great choice when looking for a garage door replacement for your home. It is the most popular door model from Wayne Dalton. You can customize this door to enhance the beauty of your home, and it will look different from your neighbor's door as well.
Looking to upgrade your garage door? Choose the model 8000 and add curb appeal to your home.
Estimated Budget: $1,500
Garage Door Installation
Residential Garage Door
Garage Door Installation Photos