Rolling Hurricane Shutters installed in Perdido Key, FL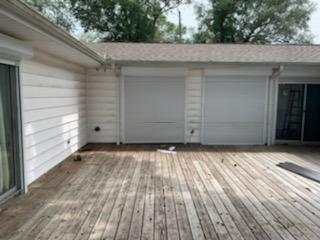 Living along the Gulf Coast can be hazardous when it is hurricane season. But there are ways to protect your home, even if you live along the waters edge. This home has beautiful views of the water but those large sliding doors need protection during hurricanes. We installed Rolling Hurricane Shutters to protect this home.
Rolling Shutters are not only great protection against storms, but they also offer security to your home as well. Rolling Shutters are the most convenient type of shutters available.
They come in an array of colors and can be controlled manually, or with electric motors with switches or remote control. These shutters meet the latest Building Code Requirements for windloads and impact ratings.
Shutters are custom ordered to fit your door and window sizes and are manufactured here along the Gulf Coast.
There are a variety of shutters available. Bahama Shutters, Colonial Shutters, Accordion Shutters, Rolling Hurricane Shutters and Storm Panels.
As you can see on this home, we used all rolling shutters except for one sliding door. That one door did not have the space available to install the rolling shutter so we installed a Storm Panel.
If you are interested in shutters for your home, our techs can visit your home and take measurements of the areas to be protected. We will then send you an estimate for the type of shutter you choose. It's as easy as that.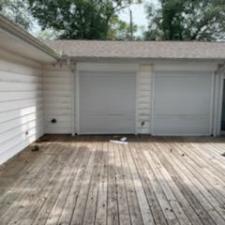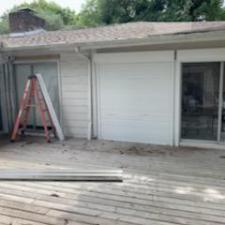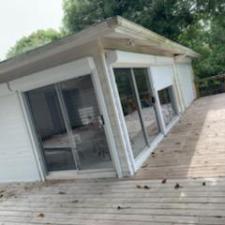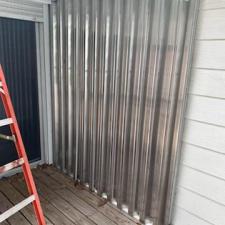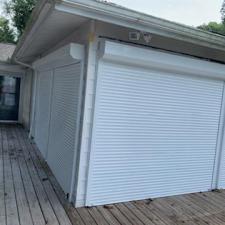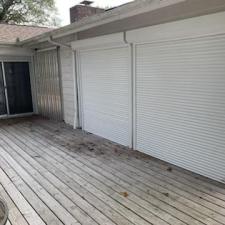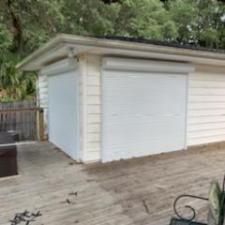 Products Used:
Rolling Hurricane Shutters
If you're looking for Rolling Hurricane Shutters installations in Perdido Key, FL, call American Garage Door today at 850-478-7000 or complete our online request form.