C.H.I. Model 2250 Raised Panel Garage Door Installation in Andalusia, AL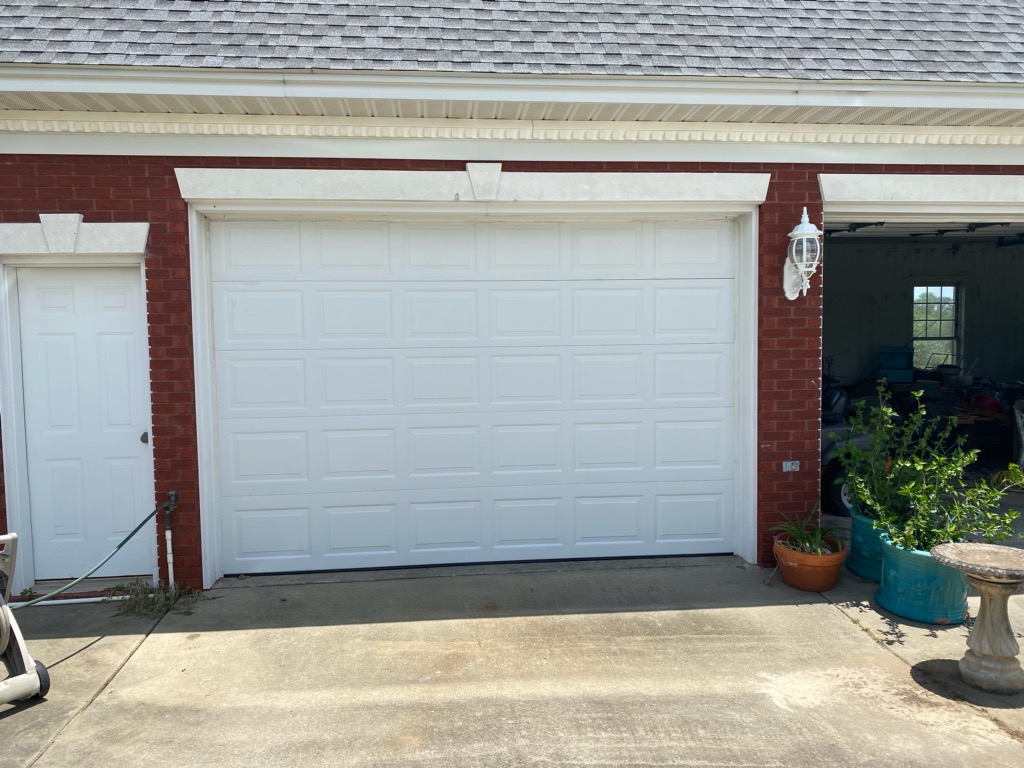 Our customer in Andalusia Alabama needed to replace one of her 12'x8' garage doors. We were able to match a new door to her previous door.
C.H.I. offers a classic model door that will match many of the doors on homes. A model 2250 is a raised panel door with 2 panel options, long and short. This model is part of the Timeless Collection, with 9 color choices and 8 wood tones options. A wood tone door is a steel door that looks like real wood.
Insulated garage doors are a priority for many home owners, and this line of raised panel doors offer many options for insulation from no insulation all the way to R-17.19.
This door is also available with windload to protect your home from hurricanes and tornadoes.
With several window options, inserts and hardware, you can design this door to coordinate with your homes style.
This door has a classic look and will add curb appeal to your home without breaking the bank.
If your looking to replace your garage door on a budget the C.H.I. model 2250 is the way to go!
Services Used in Project
Photo Gallery
Products Used:
C.H.I. Overhead Door Model 2250
If you're looking for C.H.I. Overhead Garage Door Installation in Andalusia, AL, call American Garage Door today at 850-478-7000 or complete our online request form.