Window Repair and Replacement In Pensacola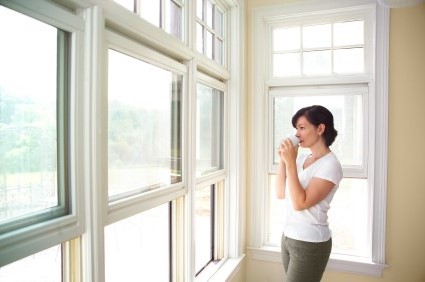 For the best in Pensacola window repair and replacement windows, call American Garage Door for quality products and services. We can help you with all types of window repairs, from restoring the old sash cord windows to installing all new replacement windows of all types.
Window repair is a great choice for those on a tight budget, who own a rental home and it's just not part of the investment they want to make, or when it's not the right year to replace the old ones. For this work, it's best to go to a professional with years of experience in Pensacola window repair, and that would be our team of window repair and replacement technicians.
Contact us today if you'd like more information or would like to schedule a consultation.
Vinyl Window Repair and Replacement
We specialize in all types of residential and commercial window repair and replacement services, including vinyl windows.
The majority of our window repair services are for vinyl windows. They're the most popular style since they're so affordable and there are so many styles to choose from. There are many different issues that can be fixed, from replacing a pane to repairing a lock or track, the solution you need is just a phone call away.
If you're ready to look at vinyl replacement windows, we can offer you quality windows to help improve your homes energy efficiency. We also offer many different styles including impact windows for hurricane protection.
Fixed Glass Windows
Garden Windows
Tilt & Turn Windows
Bay and Bow Windows
Impact Windows
Stationary Windows
Casement Windows
Slider Windows
Double Hung Windows
Garage Door Windows
and more
Sliding Glass Door Repair and Replacement
Since 1999, we've been the local garage door company to choose because of our experience and dedication to providing quality products and service. We've been helping home and business owners in the Pensacola area for many years with sliding glass door repair and replacement. We've also served areas like Panama City and other communities whose homes have suffered from storm damage.
If you're having any type of trouble with your sliding glass door, whether you can't get it back on track or there's a more significant issue, don't hesitate to give us a call. We're here to provide you with sliding glass door repair and replacement service whether it's something simple or complex. All size jobs are welcomed.