The Top Garage Door Company in Mobile, AL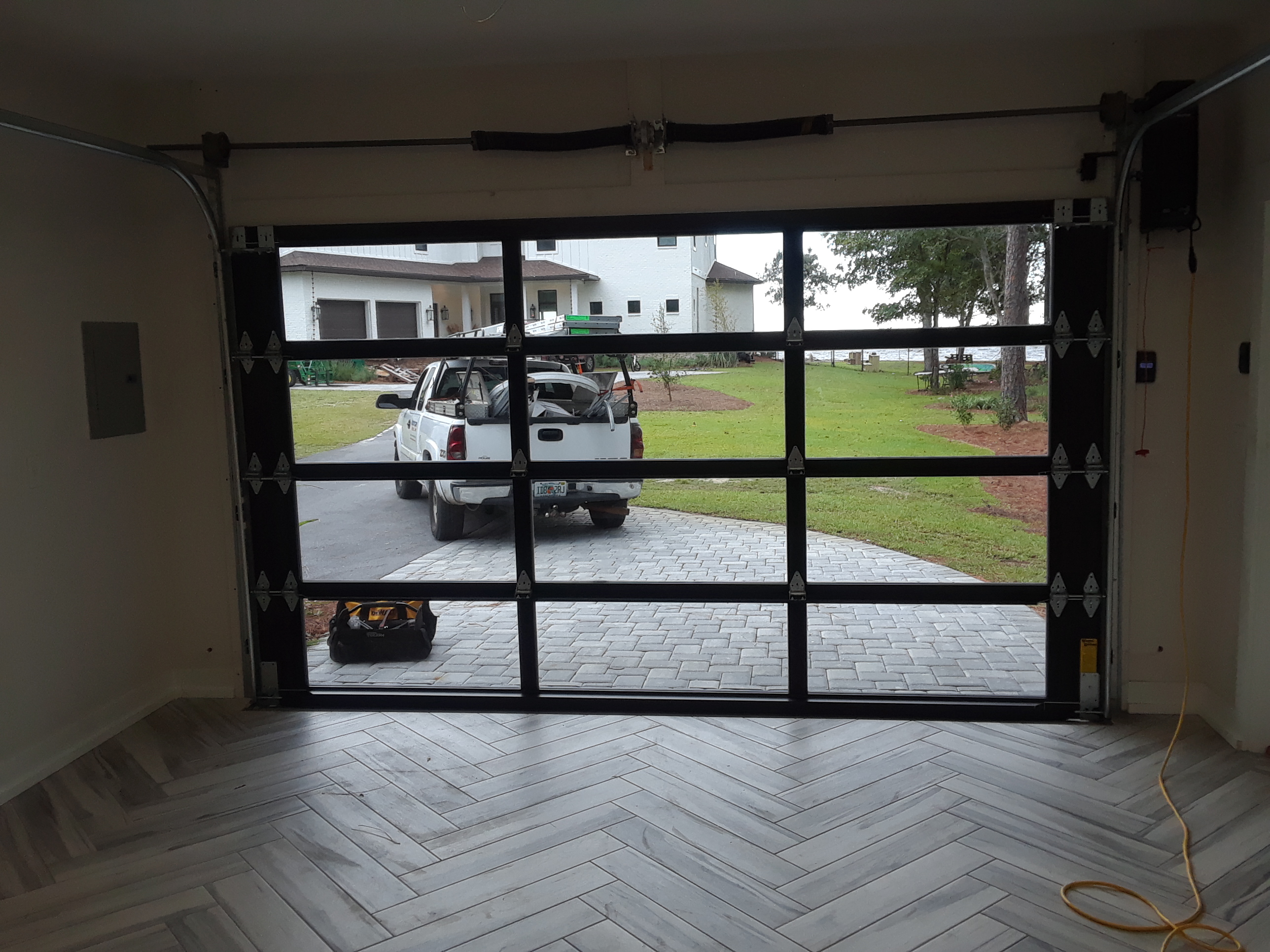 There's nothing more frustrating than seeing a malfunctioning garage door smash into the hood of your car. If you're having problems with the door, opener, safety sensor, remote, track, springs, or any other component, we're the Mobile, AL garage door company to call.
Our emergency garage door repairs are always available for your home, business, or industrial facility! Plus, we install durable and high-quality residential, commercial, and industrial garage doors from the best manufacturers available.
If you've been looking for a garage door company you can trust for repairs or installations in Mobile, contact us today! We offer free estimates and guaranteed service!
Garage Door Repairs
If you need any of the following garage door repairs or need help with another problem, you can take advantage of our 24-hour emergency repairs anytime. We offer same day appointments as well as regular appointments to take care of your garage door repairs in Mobile.
Repair Off-Track Garage Doors
Repair Sagging Garage Doors
Broken or Bent Rollers
Bent Track; Misaligned or Rusted Track
Replacement of Sections or Panels
Garage Door Hardware Overhauls
Safety Sensors
Remotes
Noisy Garage Doors Silenced
Wireless Key Pads
Broken Garage Door Cables
Install, Repair, & Service Electric Openers
Garage Door Installations
Whether you're looking for commercial garage doors or a replacement door for your home, we offer all the different garage doors you'd be interested in. Our garage door company can help you find the perfect replacement to go with the style of your home or to provide the functional operation you need for your business. We can set up a free estimate today to discuss your needs and go over the options!
Garage Door Hurricane Protection
If you've been looking for affordable hurricane protection for your home or business in Mobile, don't hesitate to contact us for a consultation. We can go over the details of our hurricane protection systems which reinforce and protect window openings and garage doors. Our garage door company also offers hurricane-rated garage doors if it's time to replace your old one.